Hand Painted to Reflect our Culture
We have created a kit inspired by the culture of Jamaica, collaborating with Jamaican artists to create authentic feeling representation of the island while bringing to life the connection that British Jamaicans have to their roots
Imogen Gray, an up and coming artist with Jamaican heritage hand painted the kit design directly onto a shirt in the PlayerLayer studio. Free brush strokes, hand drawn renditions of Jamaican symbols and of course the motto "Out of Many, One People" are featured on the kit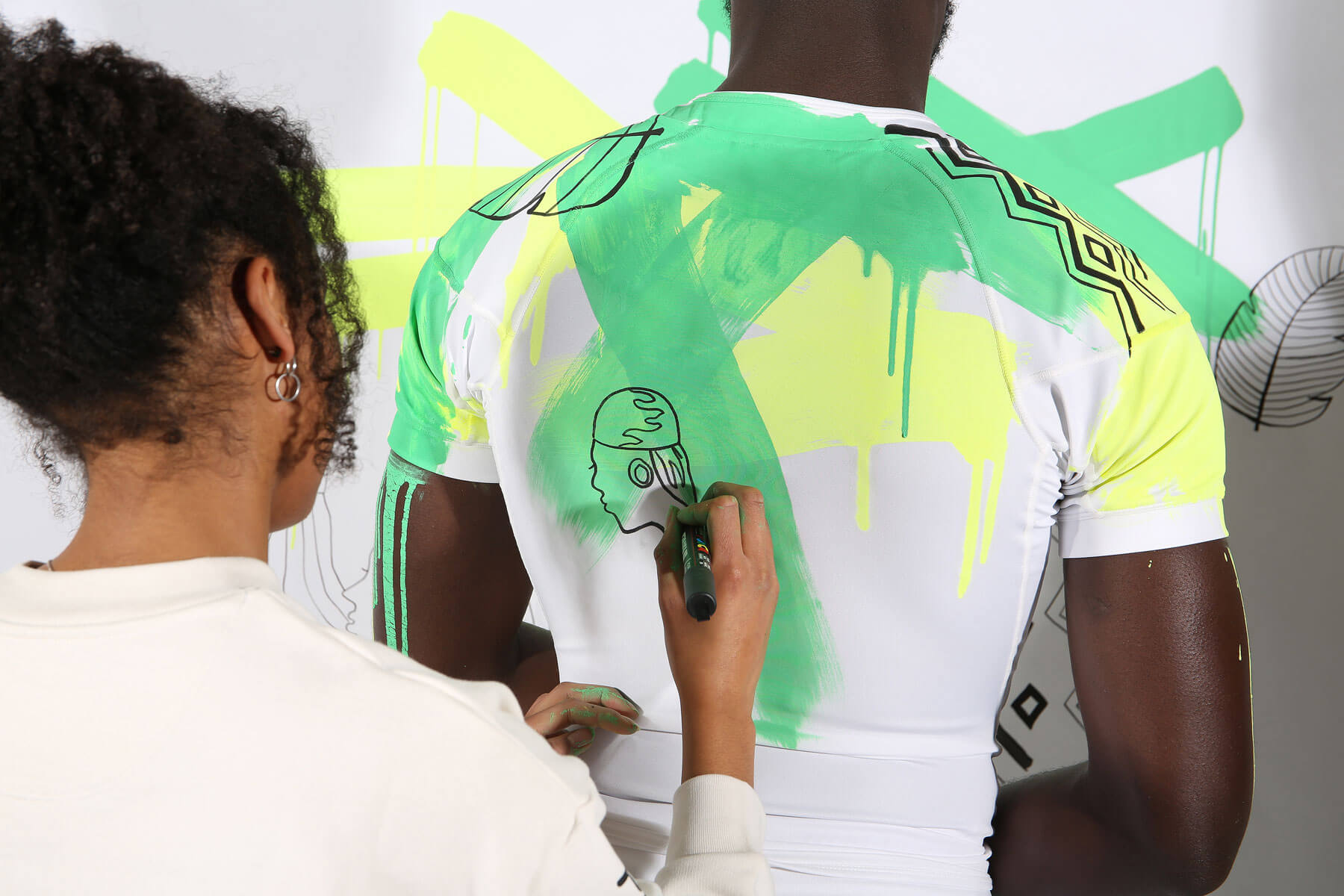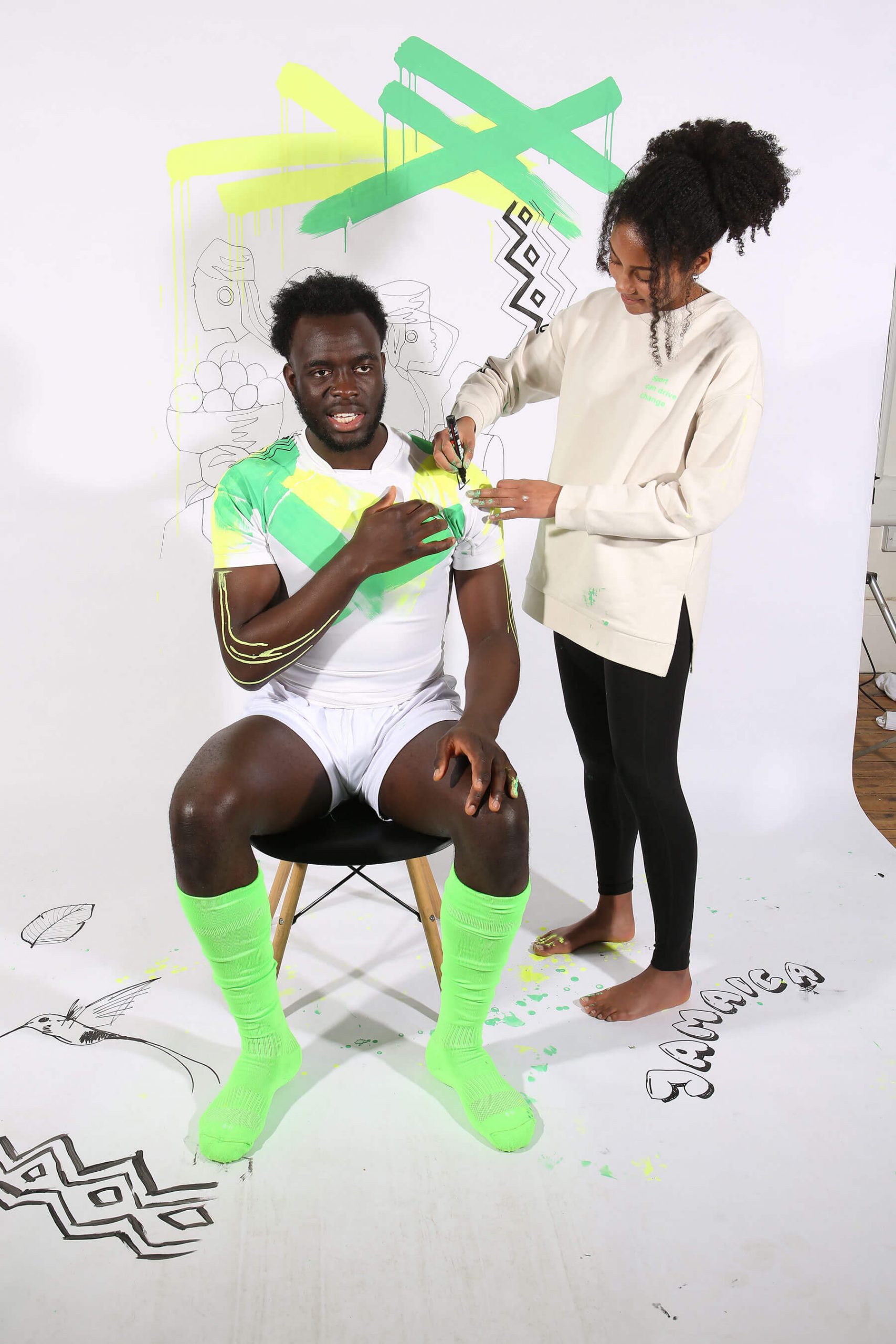 Detailing her inspiration behind the designs, Imogen tells us:
"This kit design was influenced by the stories of Jamaica my family have told me over the years. My dad's family come from St. Mary, a vibrant district filled with great music and food. The sketchy style designs on the kit all hold a special meaning: the women collecting local fruits from the market, the luscious green leaves of the trees and Jamaica's national Swallow-Tail hummingbird.
The tribal zigzag, half coloured in black and half left white, represents my own mixed heritage. Which I know resonates with a lot of the Reggae Warriors. This diverse ethnic representation links to Jamaica's national quote, 'Out of Many, One People' which is written on the kit. This describes Jamaica's mixed ethnic roots, people came from all over the world and now live harmoniously together on the paradise island."
Our key philosophy throughout this project has been to maintain authenticity.
Creative Direction
Ideas
Content Design & Creation
Graphic Design / Illustration
Photography & Film
Brand
Brand Development
Brand Identity Design
Brand guidelines & guardianship
Language & tone
Web design
Product Design
Apparel / Hard Goods / Packaging
Concept + Prototype Design
Mock-up Design
Interactive Prototype Design